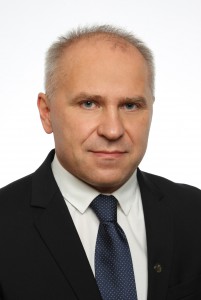 Dear Friends,
I am happy to greet you at the 4th Taekwondo Championship in Opatija, Croatia!
On behalf of the whole EUSA community let me express my appreciation for having been invited here. I value the opportunity to share with you the upcoming emotions of joy and excitement, which all of us expect from this event. It's a pleasure for me to see, that so many young people gathered here are keen on sport and support the ideals of fair play, equal opportunities, volunteering and education through sport, fostered by EUSA. 19 European Universities Championships to take place this year, the biggest number ever in EUSA history, give a great chance for student-athletes to test their skills and feel a part of European university sport community.
Being here we all serve a common goal – uniting cultures through sport and advertising the power of mind, body and will. Thus, I want to thank the Organizing Committee and other communities involved in the hosting of the Championship for a great job they have done. I also want to thank all the Authorities for their support and contribution to the event. I'm sure, at this Championship athletes will perform at their best, competing in a fair play manner, respecting the rules and the opponents and will evoke admiration from the spectators.
  I hope you will enjoy your stay, I hope you will be satisfied with your results, I hope you will meet new friends and bring back home only
wonderful memories.
  And I also hope to see you next year at EUSA European Universities Games 2016 in Zagreb/Rijeka!
  Good luck to everyone! 
  Adam Roczek, EUSA President